Streamlined Document Management
Documents are at the heart of every legal case - and are the center of the Legal Radius user experience.
Conduct powerful and accurate searches. Organize and annotate documents—all within an intuitive interface—for document management that is streamlined and efficient.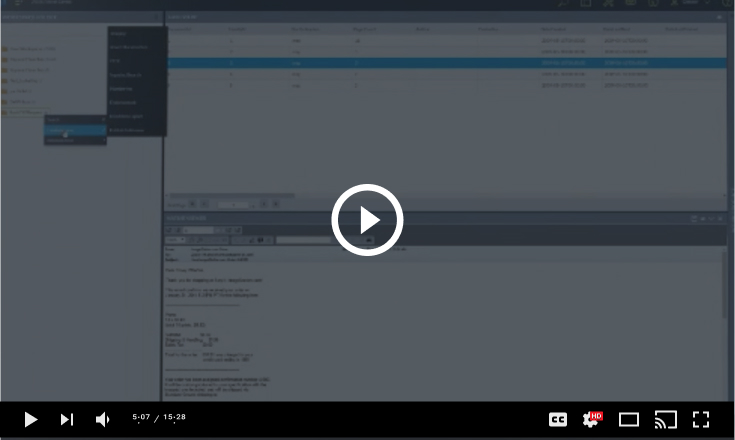 Document view provides a complete overview of all case exhibits
Legal Radius' document explorer provides a comprehensive view of all case exhibits along with issues and annotations. Users can add, download and generate reports on all case documents from this single interface.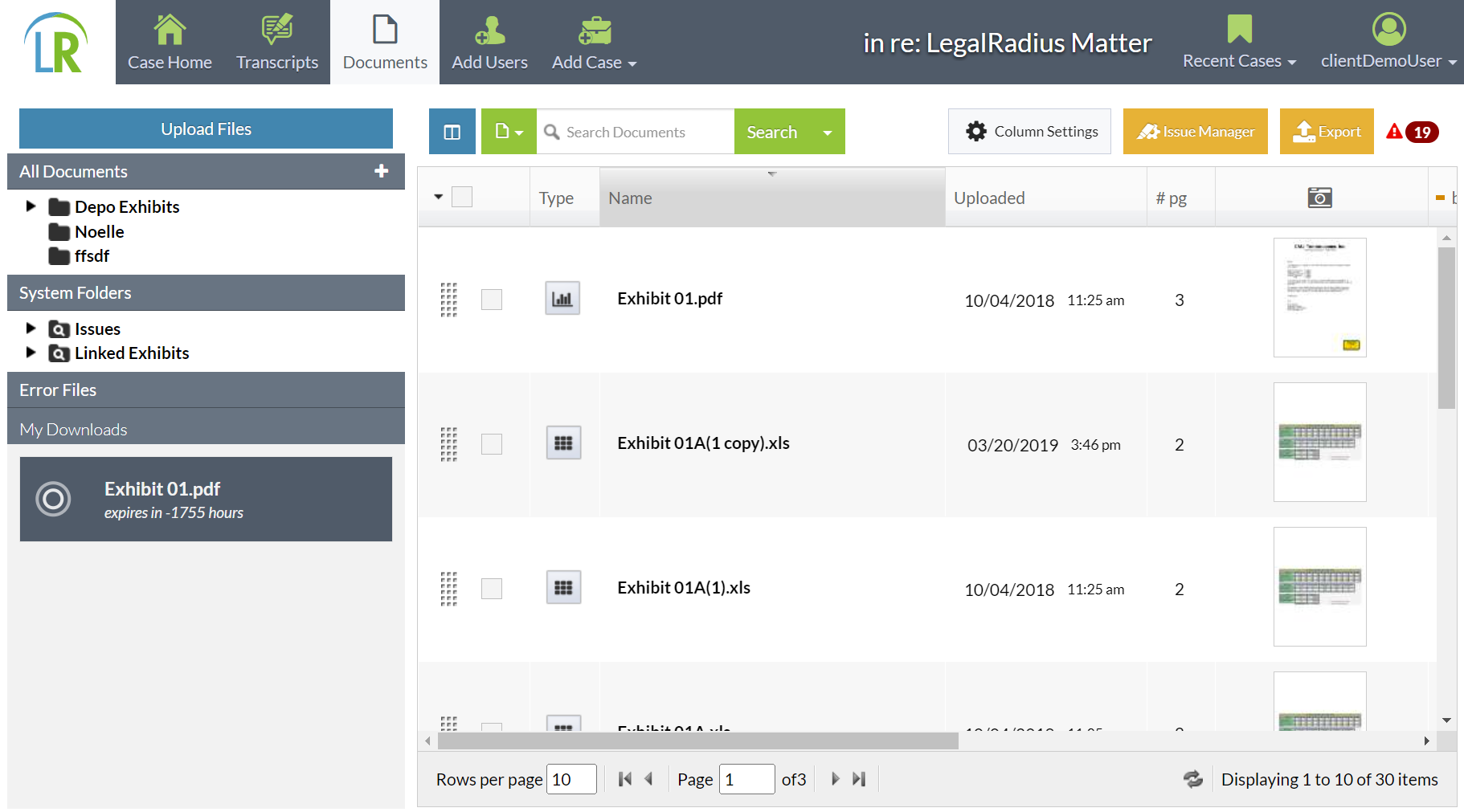 Case-wide search is comprehensive, fast and easy-to-use.
The Legal Radius search engine allows litigation teams to search transcripts, documents, issues and all media - including video. The search results are clean, clear and intuitive and allow users to step through the results elegantly - seeing previews of the search hits without losing their place.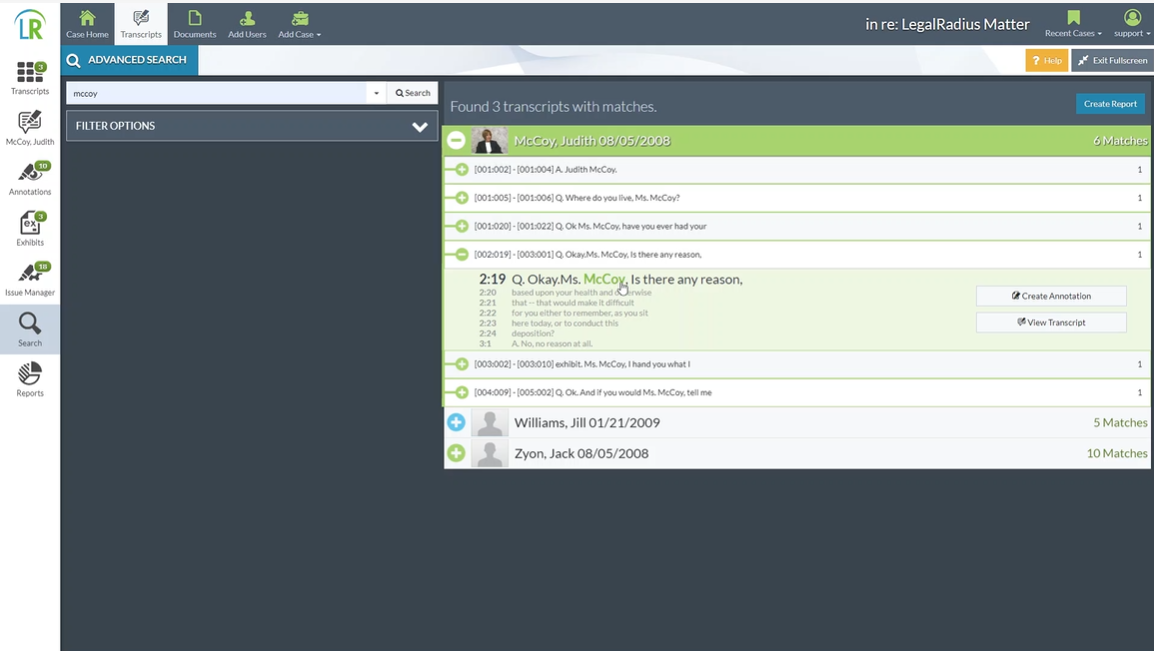 Our Other Products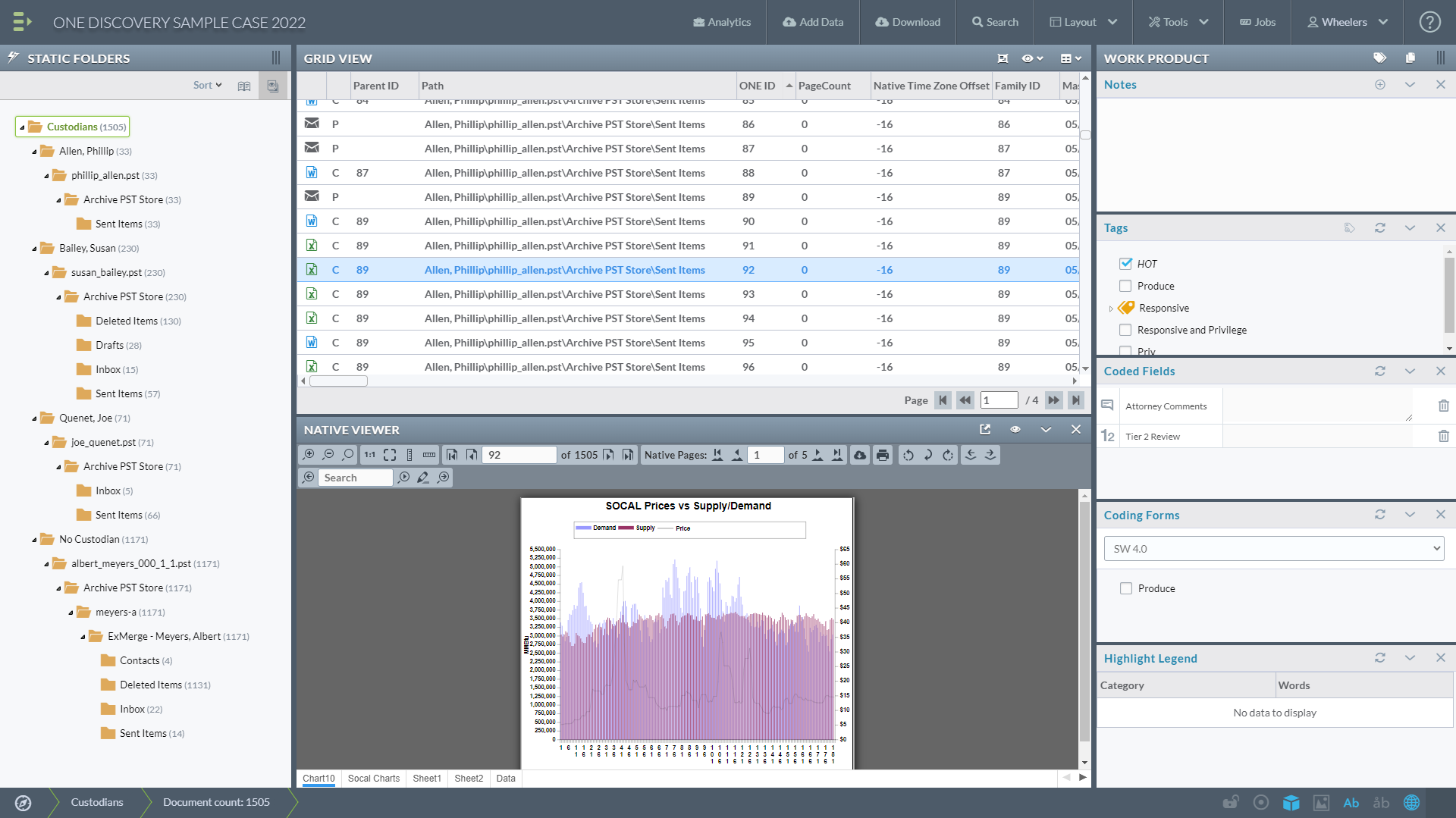 eDiscovery
One Discovery offers right-sized eDiscovery software optimized to solve the challenges of every day eDiscovery projects.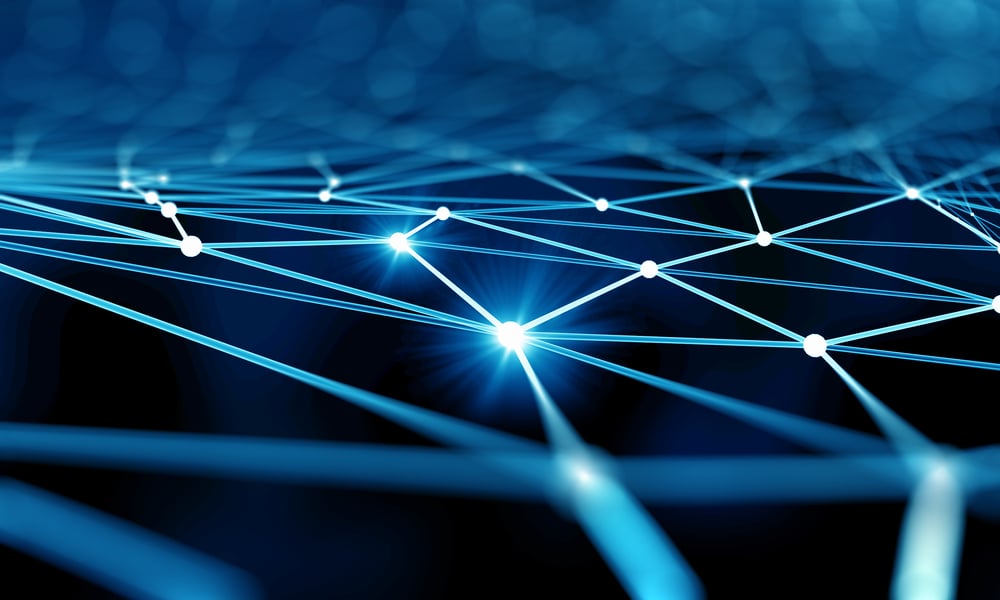 Discoverable Data Management
"One Discovery's innovative data reuse solutions deliver better insights, better discovery and better governance for the entire corporate legal team.