Effortless Management
Manage Users, Cases, Documents and Machines in a Single, Secure Application.
One Discovery's user friendliness doesn't end at day-to-day usage. Administrators can adjust user roles, security permissions, data storage levels and more, all in one place. Spend less time configuring your eDiscovery software and more time generating accurate, defensible work product.
Management Dashboard
One Discovery's intuitive management dashboard gives supervisors instant access to everything they need to ensure their eDiscovery operation runs smoothly. Whatever tweaking or tuning is needed, the controls to get it done are only a few clicks away – and our relentless focus on ease of use means power users emerge in hours, not months.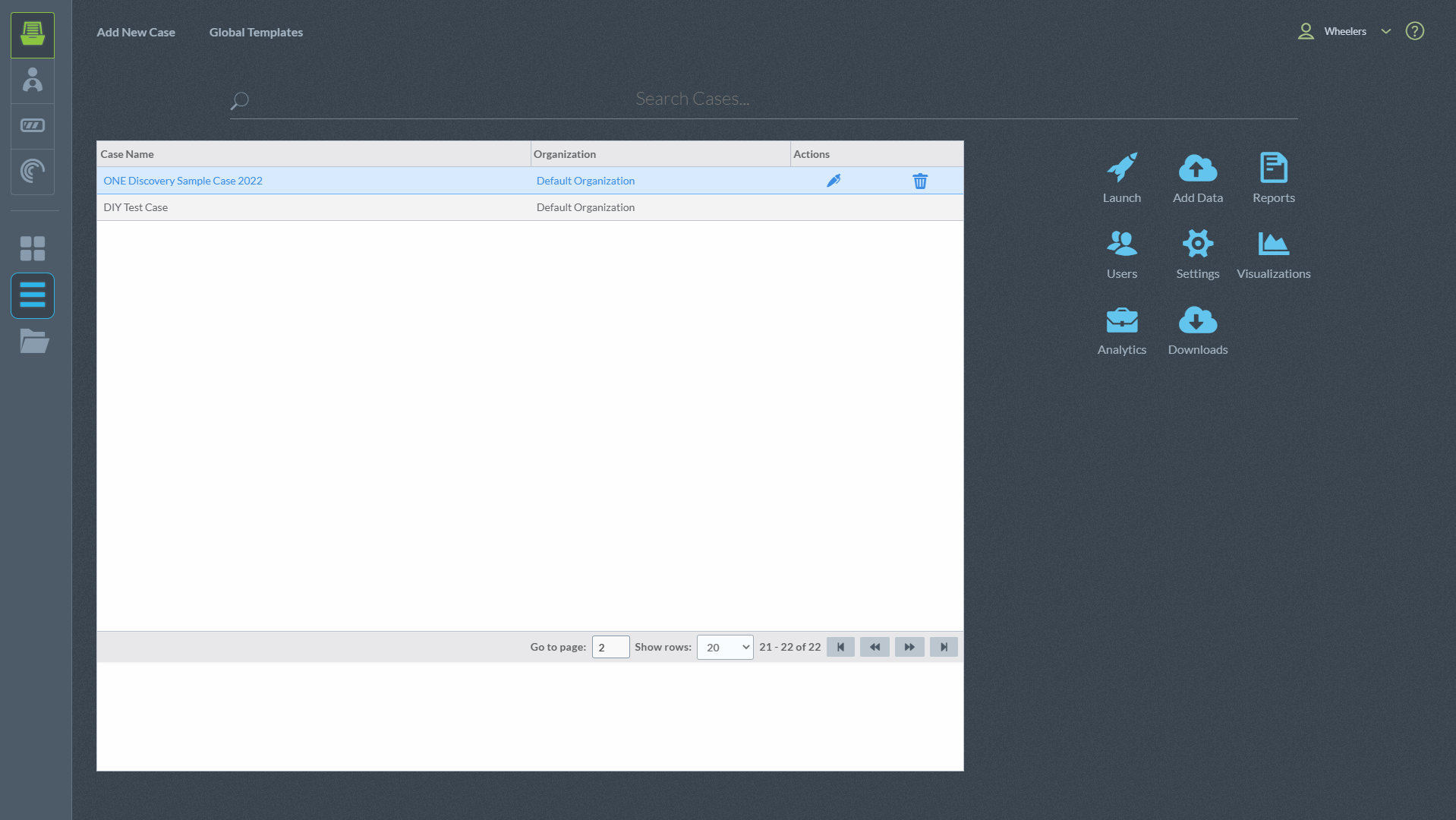 User Management
Add or remove users in seconds. Grant or revoke security permissions at any level. Add users to a specific case or to an entire organization. Manage workload and workflows. ONE Discovery gives managers self-serve access to all of it, quickly and easily.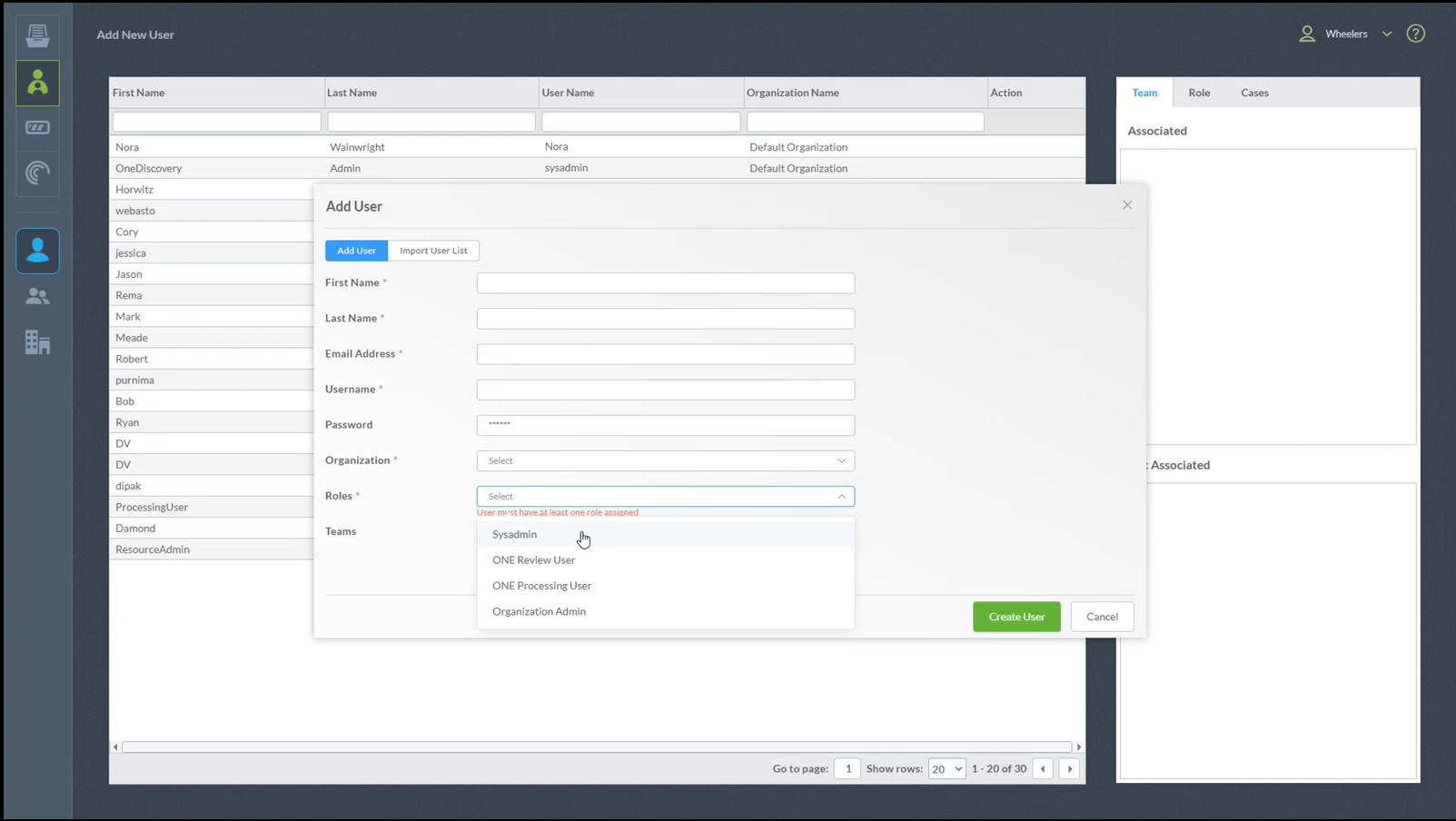 Scalability
Big case? Scale up the necessary resources and user licenses without predatory burst fees. Returning to normal operations? Scale back down. One Discovery is built for the way law firms, service bureaus and corporate counsel departments really work.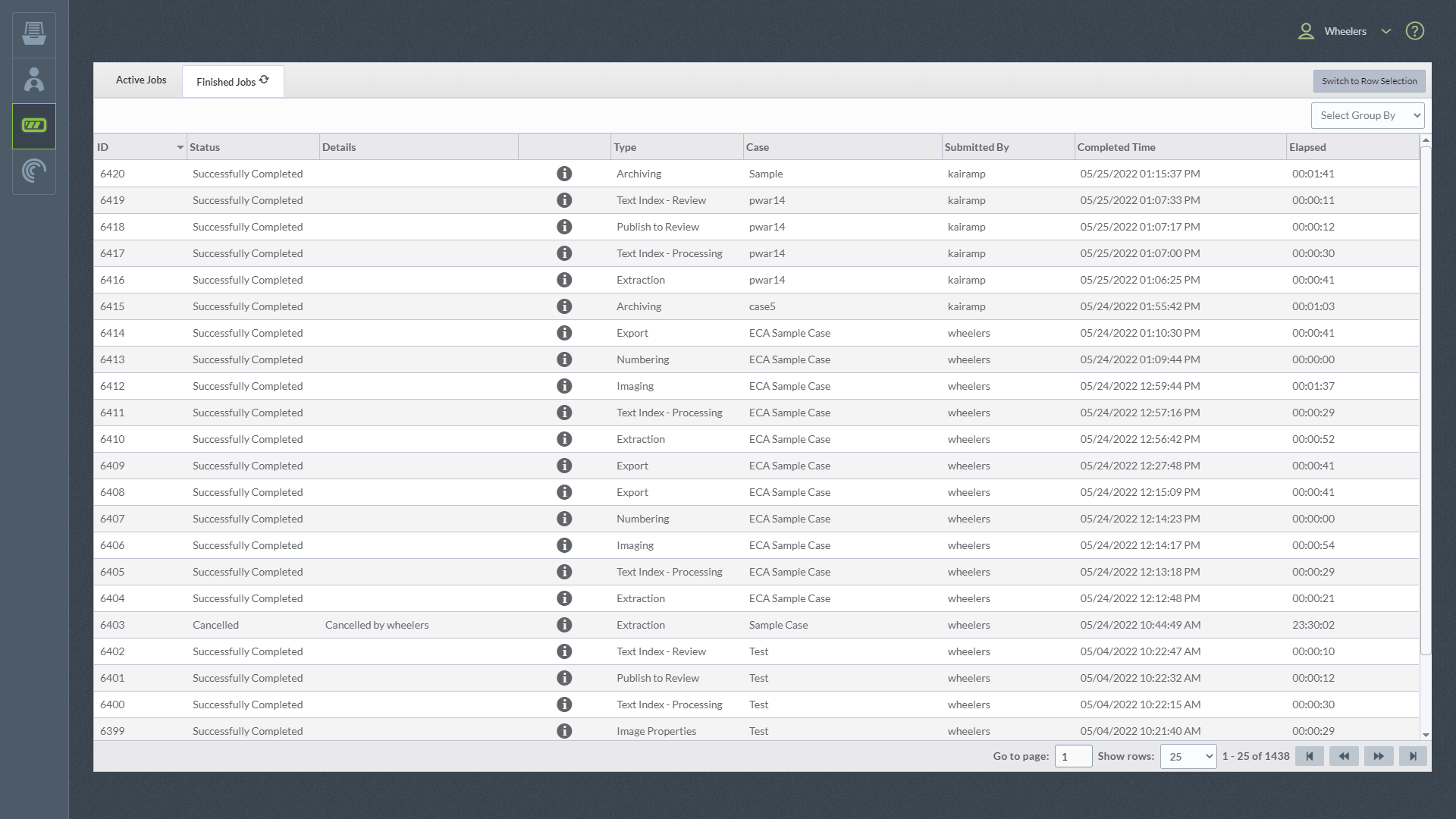 More One Discovery Features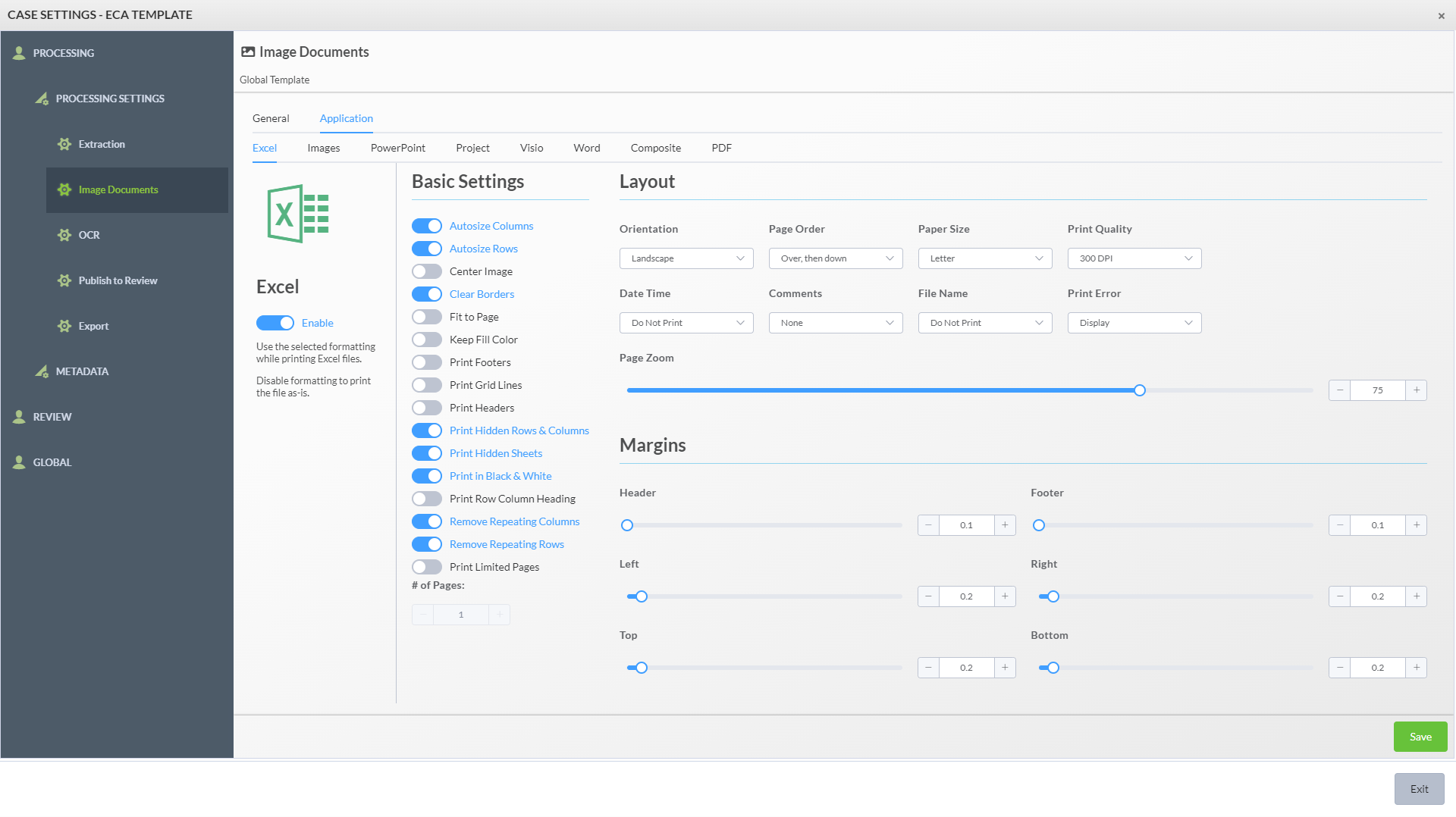 Robust Data Processing
One Discovery's patented data processing engine churns through even the largest datasets more rapidly than any other solution on the market.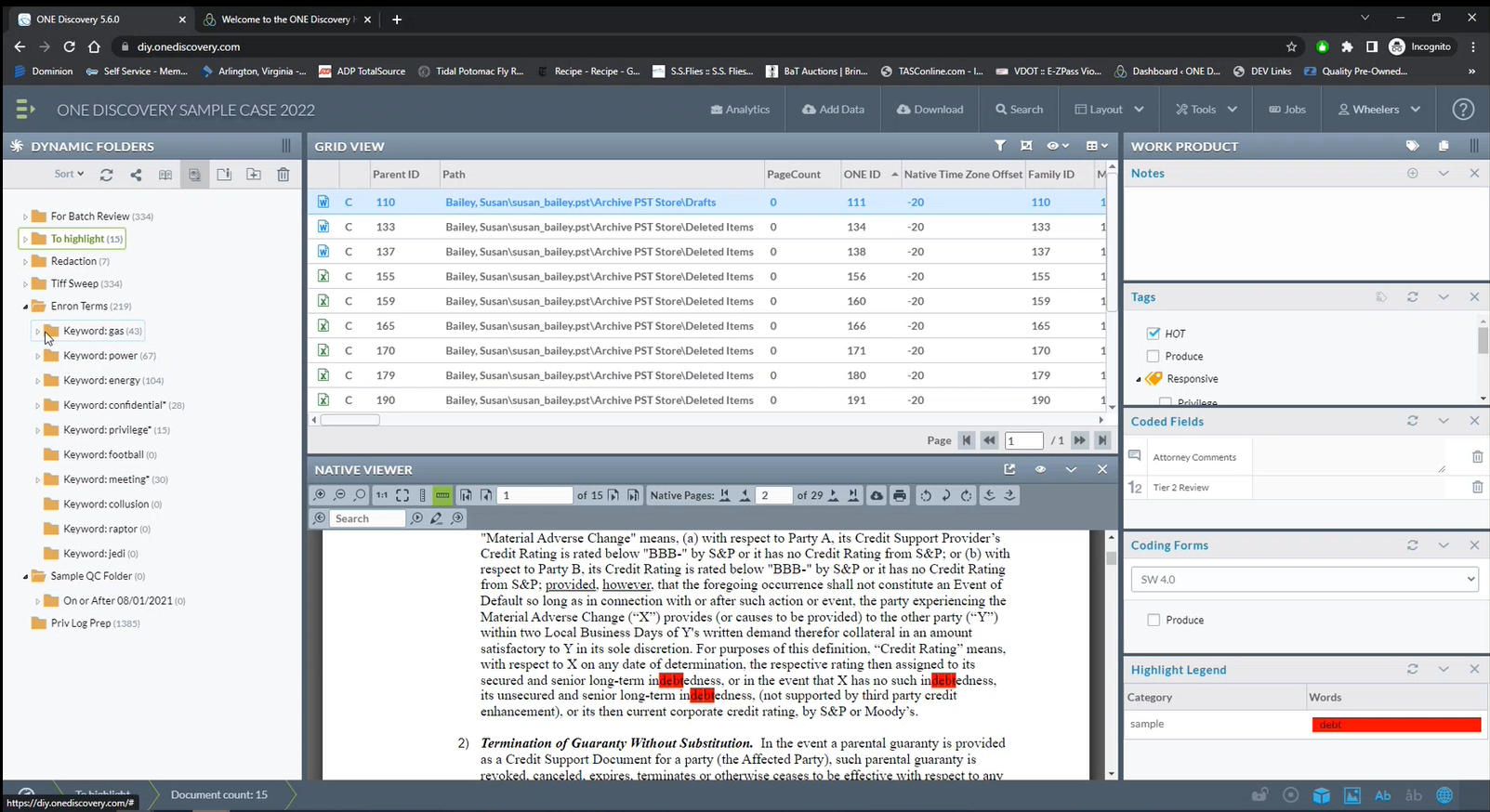 Attorney Friendly Document Review
One Discovery's document review was crafted with a relentless focus on streamlined, efficient user experience.